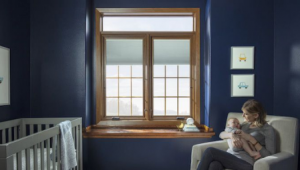 Managing heating costs doesn't mean you have to set your thermostat way down. There are a few simple you can take to keep your Des Moines home cozy throughout cold weather. If you have aging, leaky windows, now is a great time to think about installing new ones. Did you know your home loses the majority of its warmth through windows and doors? Windows on their own can account for a 30 percent energy loss. And other small leaks in your attic and basement can add up quickly. A normal home has enough leaks to be similar to leaving a medium-sized window open every day! At Pella of Des Moines, we're dedicated to improving energy efficiency. Discover how you can boost your home's comfort by scheduling a free consultation.
9 WAYS TO KEEP ENERGY BILLS LOW AND STAY WARM
Here are a few ways you can have a comfortable home while keeping heating bills low.
1. Schedule an energy audit through your utility company. It helps identify leaks and ways to boost energy efficiency. This audit can be free or inexpensive, depending on your location. And it can help you save 5–30 percent on your energy costs.
2. Add extra insulation in your attic. Depending on where you live, your home should have at the very least 6–13 inches of loose fill or 7–19 inches of fiberglass. Your utility company can make suggestions for insulation during your energy audit.
3. Stop attic leaks and spray expanding foam into crevices in your foundation. The energy audit can help locate these issues.
4. Buy a smart thermostat, which can help you save 10–23 percent on utility bills, depending on the brand.
5. Set your ceiling fan to move clockwise, which will send hot air down.
6. Use a draft stopper to keep cold air in its place— outside. Buy or make ones to suit your windowsills or entryway.
7. Select energy-efficient window coverings, like quilted curtains or cellular honeycomb shades. Honeycomb shades can reduce heat loss by 40 percent or more during cold weather. Insulated window quilts are similarly as efficient and often less expensive.
8. Take advantage of southern-facing windows. Keep window coverings open during the day to let sunlight add comfort to the room. Draw them at night to cover the cold glass.
9. Replace aging or single-pane windows with energy-efficient options from Pella.
4 EXTRA BENEFITS OF ENERGY-EFFICIENT WINDOWS
Energy-efficient windows have more benefits than only keeping energy bills reasonable. They can:
1. Help manage condensation.
2. Last longer, because they handle water that can cause your windows to stop working sooner.
3. Improve indoor air quality.
4. Lessen environmental impact by using not as much energy.
BOOST YOUR EFFICIENCY WITH PELLA'S GLASS OPTIONS
Take your energy efficiency to the next step with special glass options from Pella. We have the right solution for your climate, no matter where you live. Our InsulShield® Glass Collection presents the most innovative, energy-saving choices. Plus, it's created for specific climate types. How it Works Extra panes of glass give more defense for your home. Many Pella® styles come with dual panes, while select product lines can be upgraded to triple pane. Contact your local Des Moines Pella professionals for more details. We add argon, a clear, nontoxic gas heavier than air, between the panes of glass. This gives extra insulation from the cold—and heat. Low-Emissivity (Low-E) glass coatings:
• Send heat into your home into the winter
• Redirect heat away from your home in the summer
• Stop most of the sun's hazardous UV rays, helping prevent bleaching to your furniture
3 PELLA® GLASS OPTIONS THAT PERFORM WELL IN COLD WINTERS
1. Advanced Low-E Insulating Glass with Argon Advanced Low-E Insulating Glass with Argon1* is suitable for a lot of climates. It's a preferred choice because it protects well from the cold and the heat.
2. AdvancedComfort Low-E Insulating Glass with Argon AdvancedComfort Low-E Insulating Glass with Argon1** is best for northern climates. The special Low-E technology offers balanced insulation from cool winters and temperate summers.
3. NaturalSun Low-E Insulating Glass with Argon NaturalSun Low-E Insulating Glass with Argon2*** is best for arctic climates like the far northern U.S. and Canada. It supplies exceptional insulation from the cold while permitting the sun's heat to flow in and heat your home.
WE CAN HELP YOU FIND THE RIGHT PRODUCT FOR YOUR HOME
Our experts at Pella of Des Moines can help you locate the right energy-efficient product and glass options for your home. Come to our showroom or call our team at 515-219-7723. We can help take care of any questions you have.