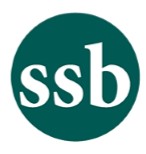 State Savings Bank has been a community bank in Baxter, Iowa, since 1894. Started primarily as an agricultural bank, we have two banking locations, Baxter and West Des Moines, and have evolved to be an active leader in Polk, Dallas and Jasper counties and their surrounding areas. We pride ourselves in our commercial, residential, consumer, and agricultural lending, finding solutions for unique problems and opportunities with the best high yield and interest savings accounts, checking accounts, online loans, and more.
State Savings Bank treats customers like they're our neighbors – because they are. We've grown from our rural Iowa roots, but we're still a bank you'll feel good about. When you come to our office you'll find the welcome is warm, the coffee is hot, and the care is genuine. We're both banking advisors and business connectors to the families and businesses in the communities we serve. You'll see signs of our support in both local schools, business groups and around our communities. When you bank with us, you're part of the good we do. Click here to see how!
As a state chartered bank, State Savings Bank is strong and growing. We continually add new services and new ways to serve you better. We are proud to be part of growing communities, and plan to grow with you. Stop by one of our locations today to experience the State Savings Bank difference.
4800 Mills Civic Pkwy, Ste 100
West Des Moines, IA 50265
Phone: (515) 457-9533
Fax: (515) 457-9643
Whom to Contact
Jenni Pierce
Commercial Lender
4800 Mills Civic Pkwy, Ste 100
West Des Moines, IA 50265
Phone: (515) 457-9533