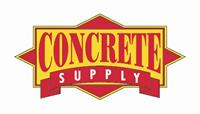 Serving Central Iowa and Omaha, Nebraska as the premier ready mix supplier for more than 60 years, Concrete Supply takes pride in delivering the highest quality concrete on time, safely, with the best service. Concrete Supply is conveniently located in Des Moines, Iowa with over twenty plants throughout the Des Moines, Iowa metro area, Ames, Iowa and Omaha, Nebraska.
Our drivers are put through a rigorous training program, and are continually enrolled in continuing education for safety. Safety is at the forefront of all that we do at Concrete Supply. Our extensive fleet of trucks is frequently updated with the latest in technology. Our drivers are proud to provide the client with the highest quality ready mix concrete.
Concrete Supply believes in providing the highest quality of customer service to our current and prospective clients. The organization has the ability to serve a client in all aspects of a job due to the collaborating businesses that comprise The Rasmussen Group. Concrete Supply provides high quality ready mix concrete on our collaborating jobs. Our legacy as the oldest operating ready mix business in Des Moines starting in 1946 has fostered long-standing relationships with our customers, of which we are proud.
We have a team of highly trained and qualified dispatchers that work from our central location in Des Moines, Iowa. Based at the crossroads of I-80 and I-35, our conveniently located staff is always one call away from giving our customers the highest possible level of customer service.
PO Box 3229
5550 NE 22nd Street
Des Moines, IA 50316
Phone: (515) 223-4222
Fax: (515) 564-0078
Whom to Contact
Keith Kuennen
General Manager
PO Box 3229
5550 NE 22nd Street
Des Moines, IA 50316
Phone: (515) 223-4222