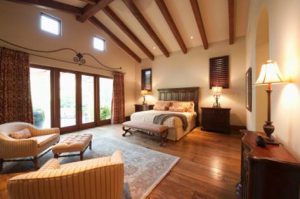 Convenience, livability and energy efficient dwelling places are top priorities for buyers of new construction homes in 2014, according to an April report by the National Association of Home Builders.
In addition to competitive prices and low interest rates, both of which make this spring a great time to consider the purchase of a new home, the NAHB drew attention during New Homes Month to practical and functional features such as laundry rooms, great rooms, and walk-in closets in the master bedroom – amenities modern homeowners appreciate in their day-to-day lives.
Low-e windows, which offer greater control over heating and cooling costs, are another feature most likely to be included in the construction of a new home this year. Programmable thermostats and Energy-Star rated windows and appliances top owners' wish list of energy efficient features as these can help save money in the long term while making the home more comfortable now.
"Builders also list features such as granite countertops, a double sink and a central island as winning elements in new-home kitchens, and a linen closet and a private toilet in the bathroom," the NAHB reports. "Additional features likely to be included throughout the home include first-floor ceilings at least nine-feet high, a front porch, outdoor lighting and a patio."
Find a list of Des Moines and Central Iowa building professionals at www.dsmhba.com with additional home buying and home building information, as well as additional resources for consumers, at www.NAHB.com.