MEMBER NEWS
Act Now to Protect Homeownership and the American Dream
Posted
As our nation continues to recover from the housing market crisis, Congress is considering proposals to reform the housing finance system, which is the backbone of the 30-year fixed-rate mortgage. The Senate Banking Committee recently passed bipartisan legislation that would fix our housing finance system and help preserve an important part of the American Dream. Now that legislation deserves an up or down vote on the Senate floor.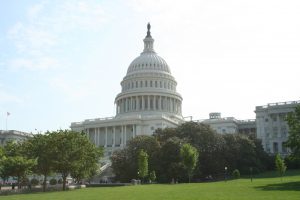 The Housing Finance Reform and Taxpayer Protection Act of 2014 (S. 1217) would breathe new life into the housing sector by providing a consistent and affordable supply of mortgage credit for single-family and multifamily housing. By providing certainty and stability to the marketplace, S. 1217 would expedite the housing recovery and allow countless creditworthy buyers who are currently unable to access mortgage credit to obtain home loans. This would prove particularly helpful to first-time home buyers and younger households, who are disproportionally hurt by today's tight credit environment.
Homeownership has always been — and continues to be — the single best long-term investment for most Americans. It is a primary source of wealth and financial security for many households, helping to provide for education, retirement and more.
S. 1217 will help ensure that homeownership remains an attainable part of the American Dream by:
Ensuring that 30-year, fixed-rate mortgages remain readily available and affordable
Encouraging more thorough, consistent and responsible mortgage underwriting
Increasing private capital in the marketplace
Protecting American taxpayers
Why is it so important to get the housing finance system right? To start, a strong housing sector impacts more than just home owners. In normal economic times, housing accounts for more than 17 percent of the nation's gross domestic product. Employment from new home construction and remodeling has a wide ripple effect in our communities. Recent analysis by the National Association of Home Builders shows that building 100 single-family homes creates 297 full-time jobs, and provides millions of dollars of desperately needed tax revenues that help local governments to provide essential services such as schools, roads, and police and firefighter protection.
About half the jobs created by building new homes are in construction. They include framers, electricians, plumbers and carpenters. Other jobs are spread over other sectors of the economy, including manufacturing, retail, wholesale and business services. Perhaps more than any other consumer product, housing is "Made in America."
It's clear that a strong housing market builds healthy communities. Home owners and potential home owners across the country know that. Despite the housing market crisis and economic uncertainties, Americans continue to value homeownership. It's time to let our elected officials know that, too.
Indeed, the actions — or inactions — that policymakers take now will determine in large part where our children live tomorrow. As the debate over housing finance reform unfolds, it is crucial to ensure that homeownership remains attainable and that safe, decent and affordable housing remains part of the American Dream.
Taking action is quick and easy.
If you believe that homeownership must continue to be an essential American value, send a strong message to Congress now. Contact your senators now.
and urge them to support S. 1217, the Housing Finance Reform and Taxpayer Protection Act of 2014. And, tell the Senate leadership that long-overdue bipartisan housing finance reform legislation deserves an up or down vote on the Senate floor.
For more information on S. 1217 and housing finance reform, visit nahb.org/housingfinancereform.
Email me anytime at ccox@desmoineshomebuilders.com or call me at the office: 515-270-8500, or on my cell phone: 515-778-5516. I look forward to hearing from you.
Creighton Cox, Executive Officer
Older Entries
Newer Entries